Firmware Upgrade Procedure
FUU "Firmware Upgrade Utility" is SpringCard's all-in-one software to flash the firmware of most of the product families.
FUU could be use to flash the : H663, E663, S663 and K663 families.
First of all you'll need to download the Firmware Upgrade Utility software : https://www.springcard.com/fr/download/find/file/su13168
Once it's installed, launch it. You will see that window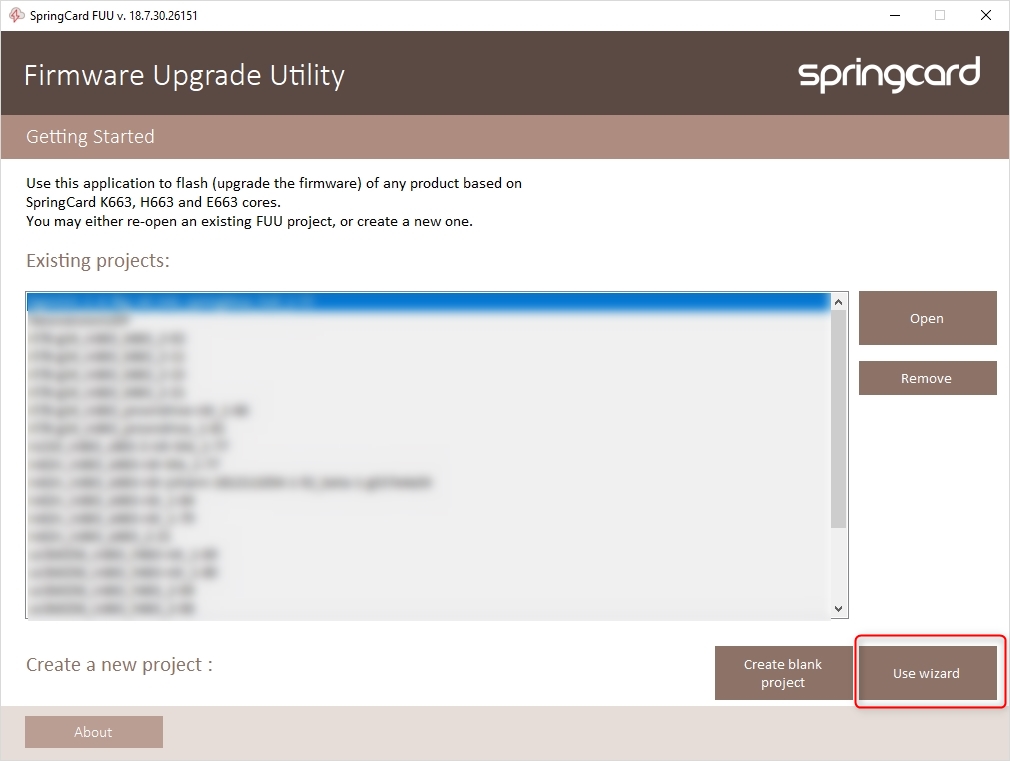 Click on "Use wizard".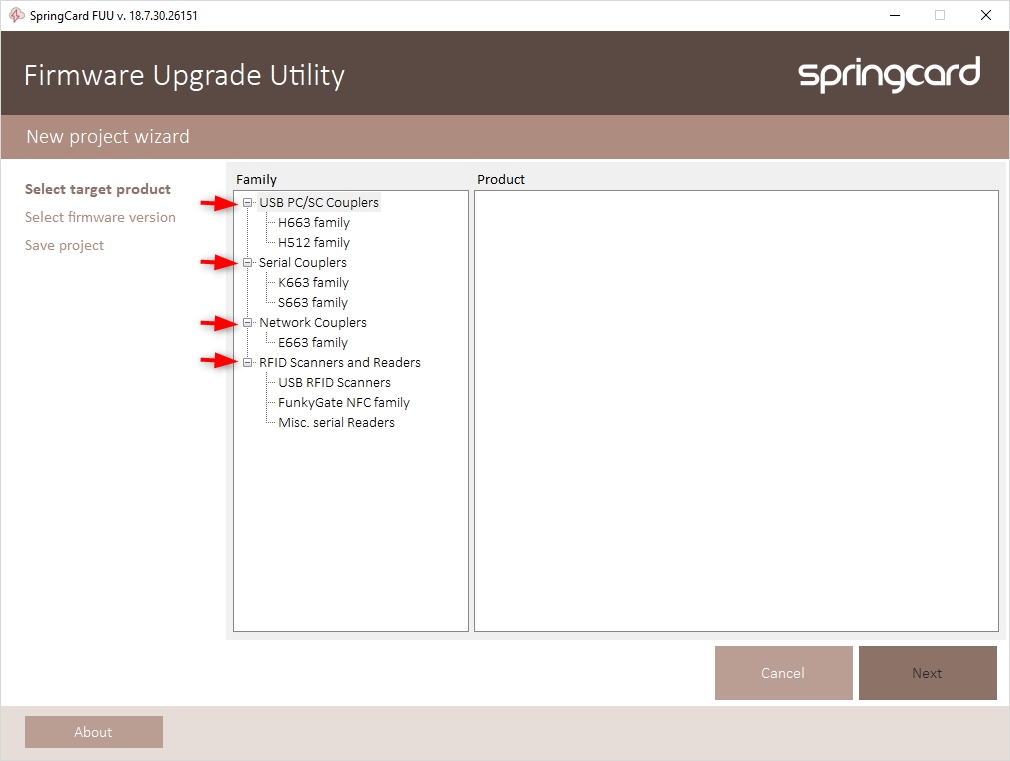 You will just have to select the product family and choose the product you want to upgrade. (In this exemple : Prox'N'Roll RFID Scanner HSP)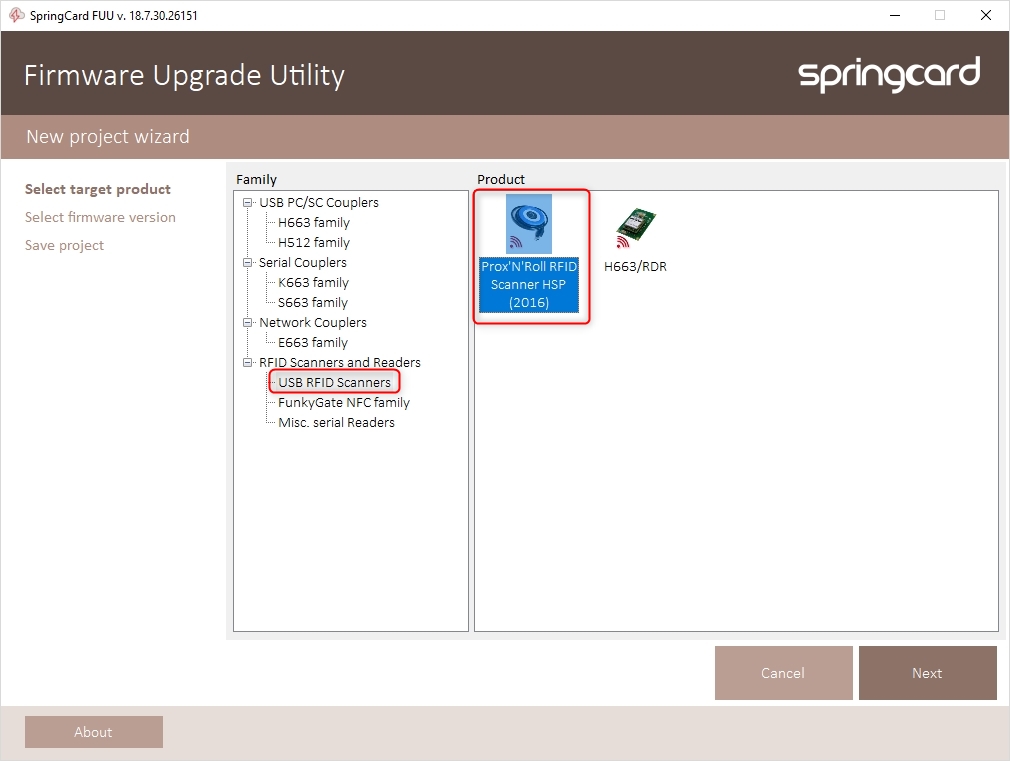 Click on next and you'll see an another window.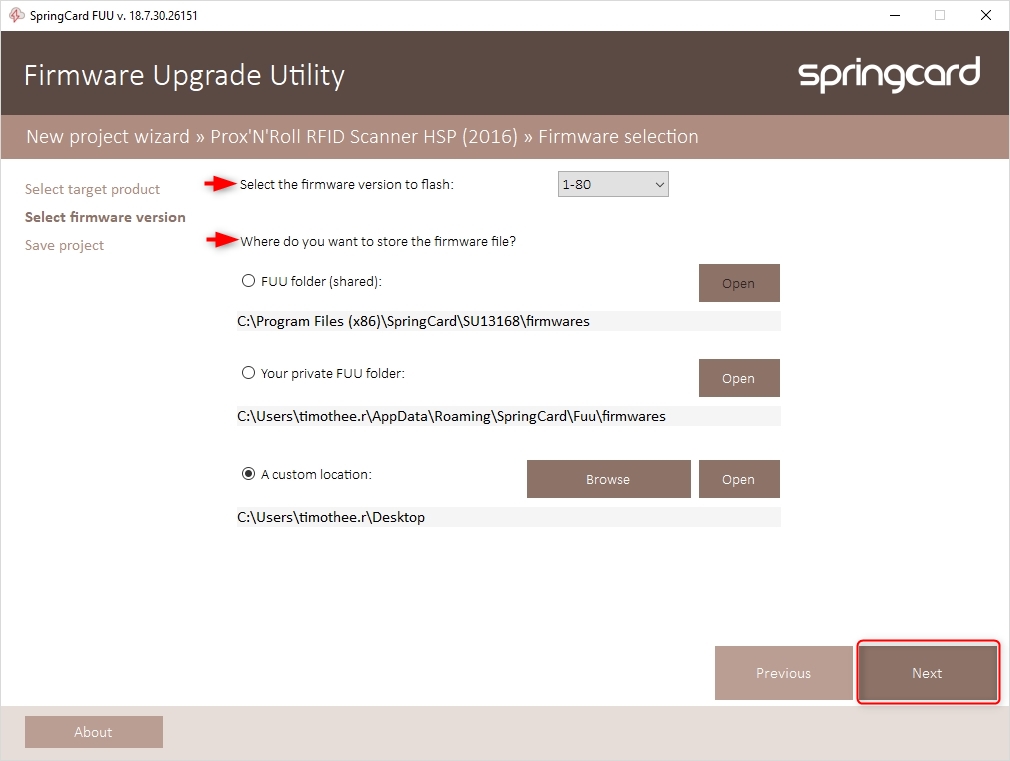 By default FUU will propose you the latest firmware version for your device. Then choose where you want to store the file in your computer.
Click on Next.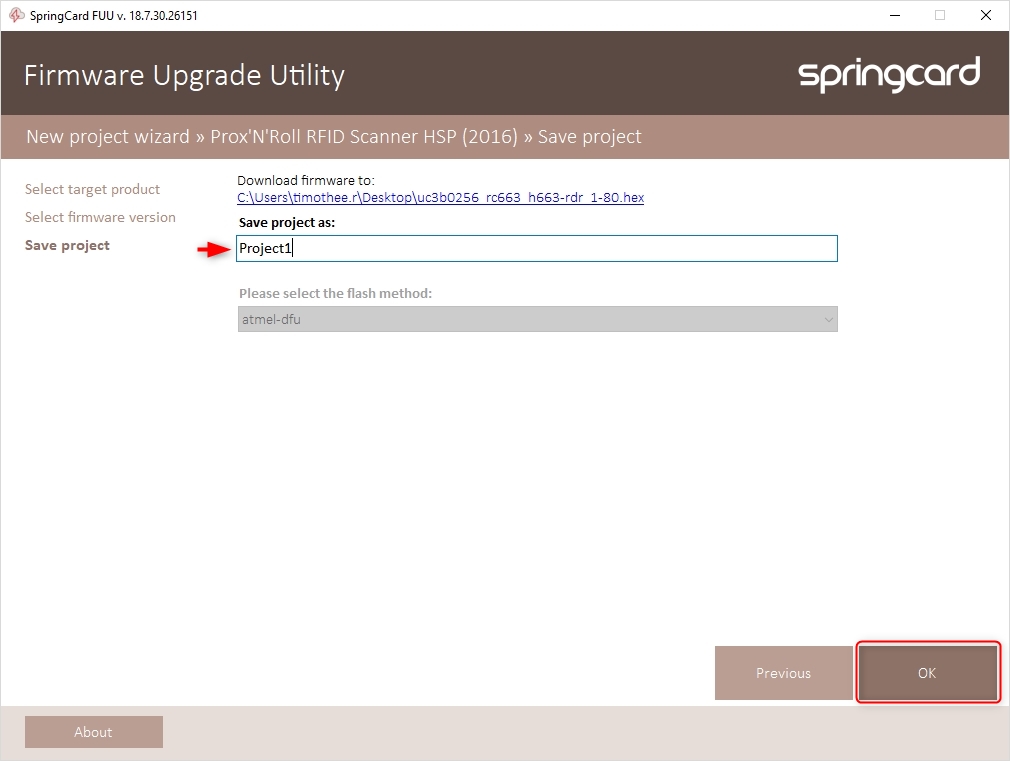 Then save your project and click on OK.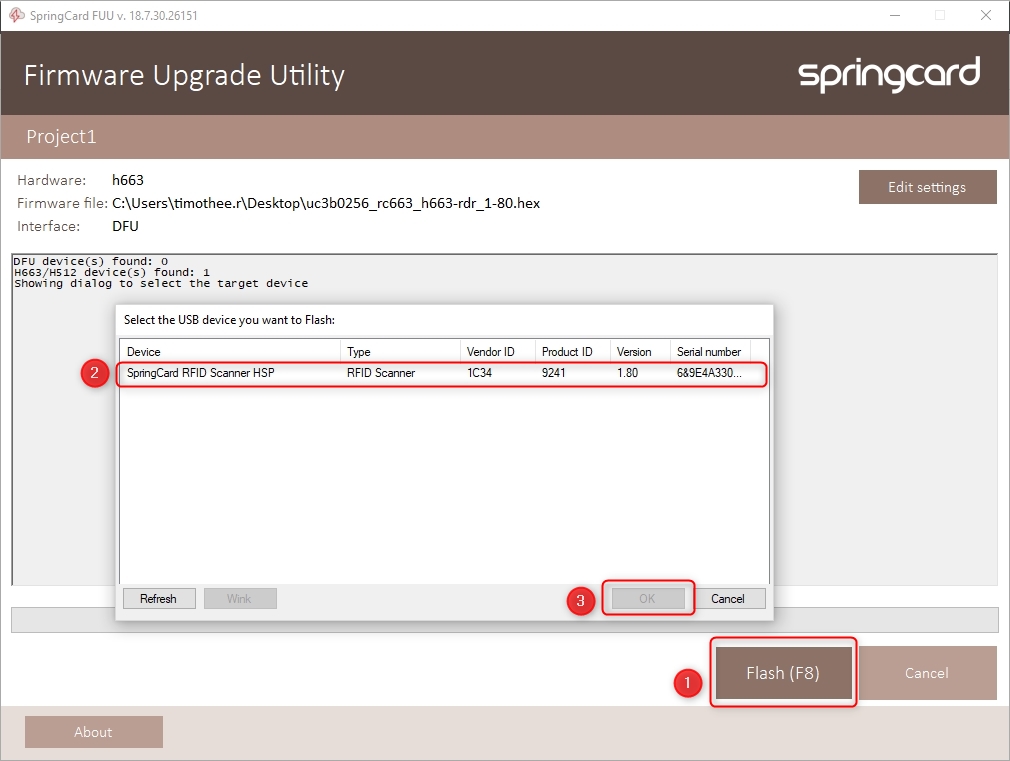 Click on Flash, then you will see the device's list and pick the one you want to upgrade and OK.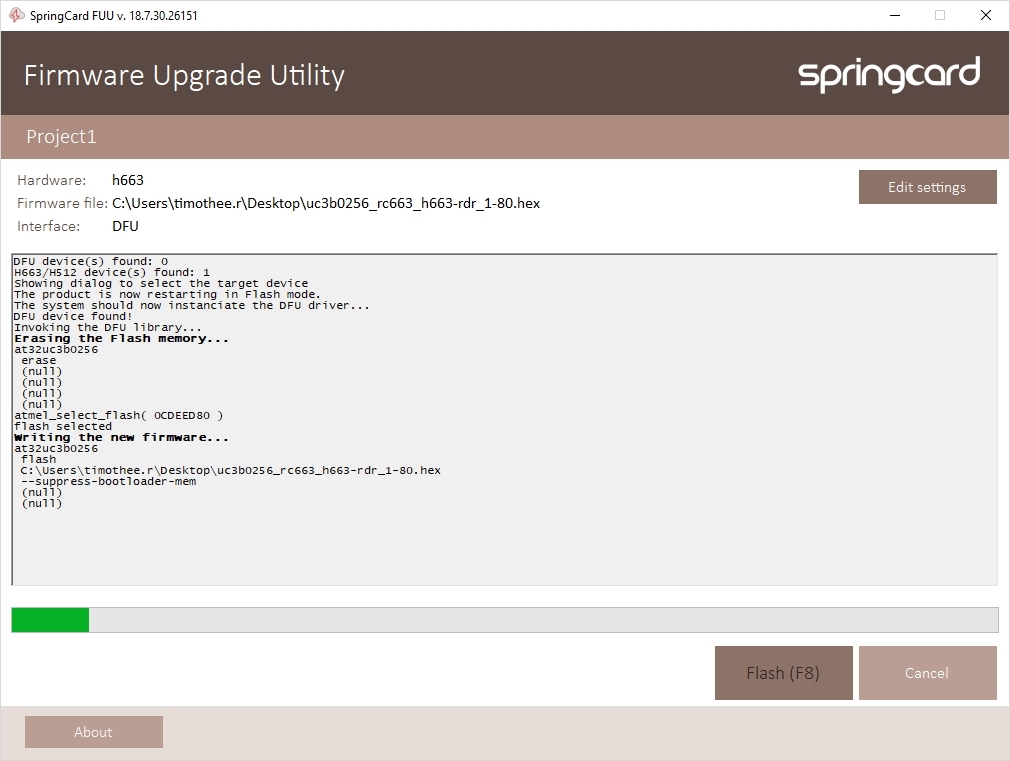 At the end of the green bar, your reader is updated.
NB: The upgrade firmware procedure will not erased your device's configuration.