To configure a Prox'n'roll HSP RFID Scanner you need our dedicated Windows program called MultiConf.
Download and install the program from our website:
https://www.springcard.com/en/download/find/file/sn14007
After you downloaded and installed the program, launch it and create a new project: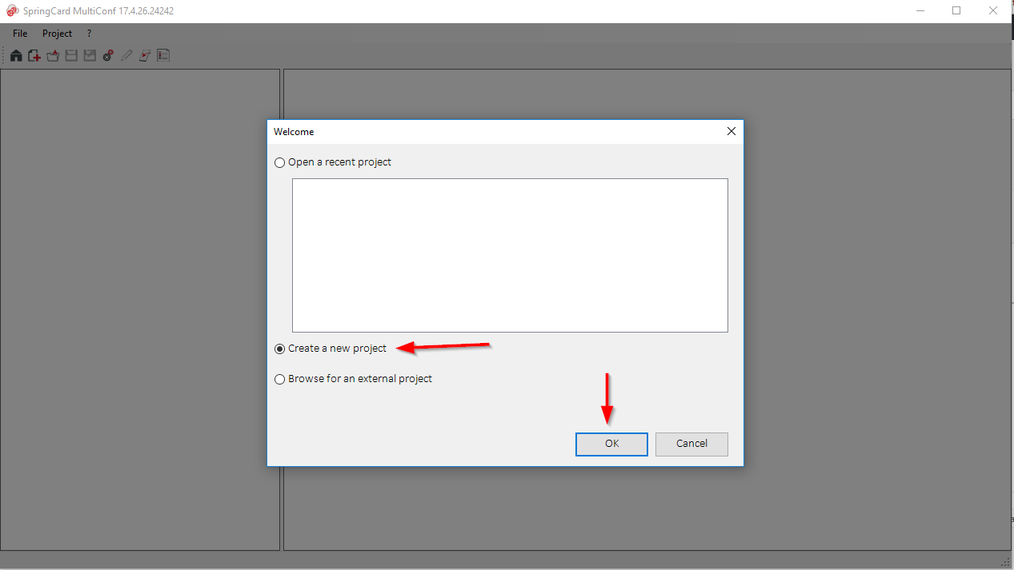 On the next screen, in the left side select the "RFID Scanners" family and on the right select "Prox'n'roll RFID Scanner HSP (2016)" icon: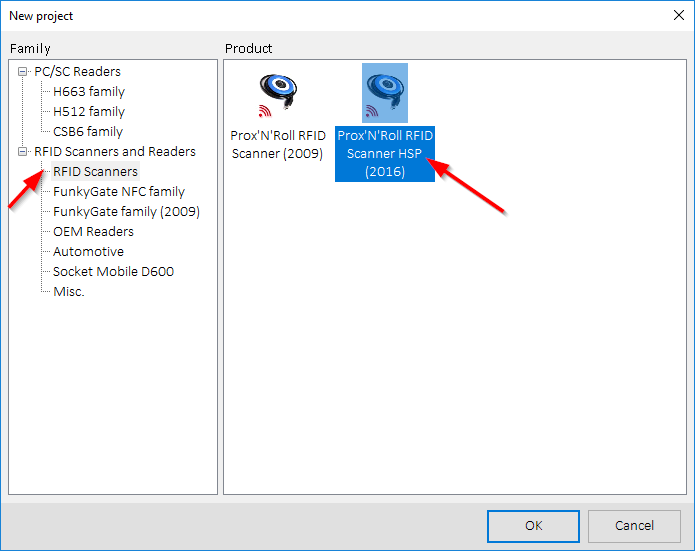 The main screen is now visible, you can configure the

reader

.
Set all the settings you want, for example if you use the Prox'n'roll HSP RFID Scanner on a french computer, you have to change the "Keyboard Layout":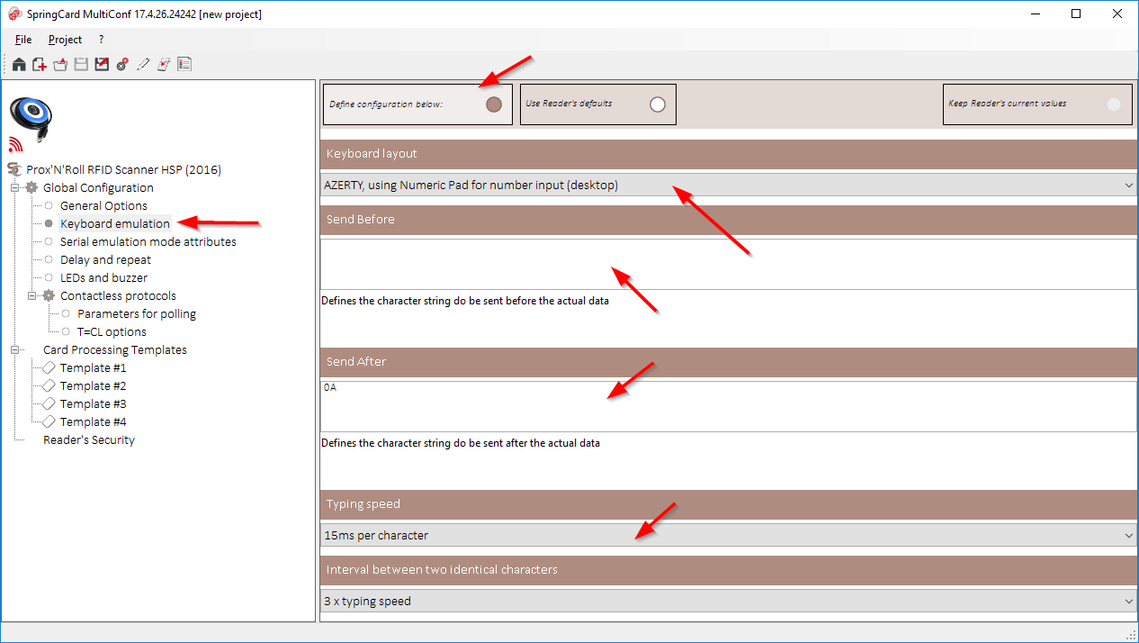 The keyboard layout must match the computer where it will be used.
You can set some data (text) to be send before and after the data you read, you can also set the typing speed (choosing a very high value can lead to some problem uder Windows)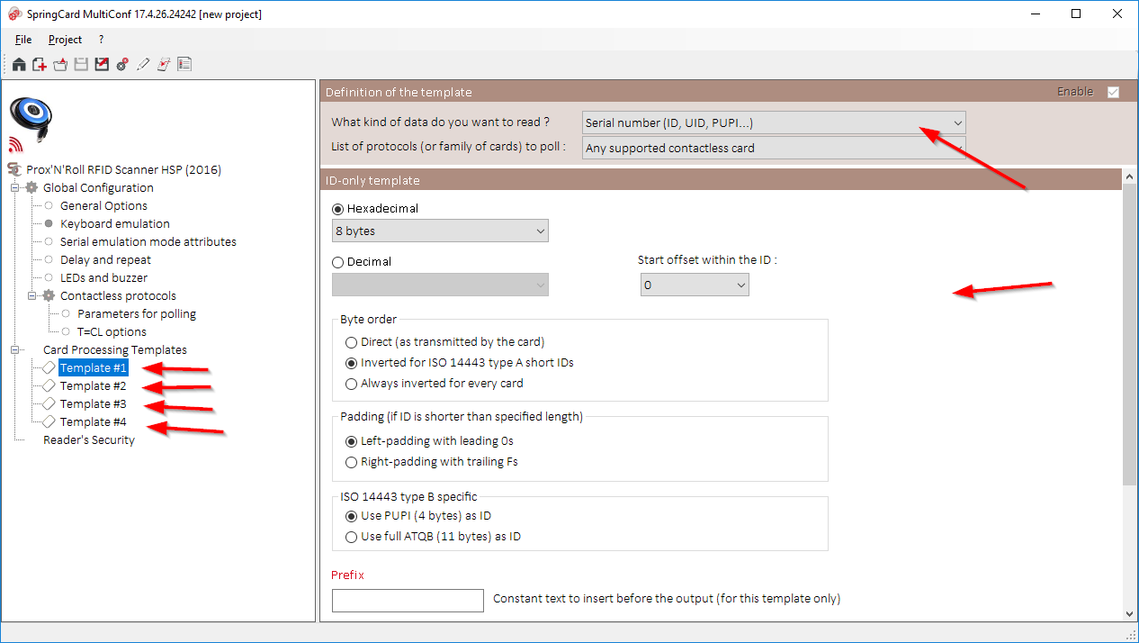 Send the configuration to the

reader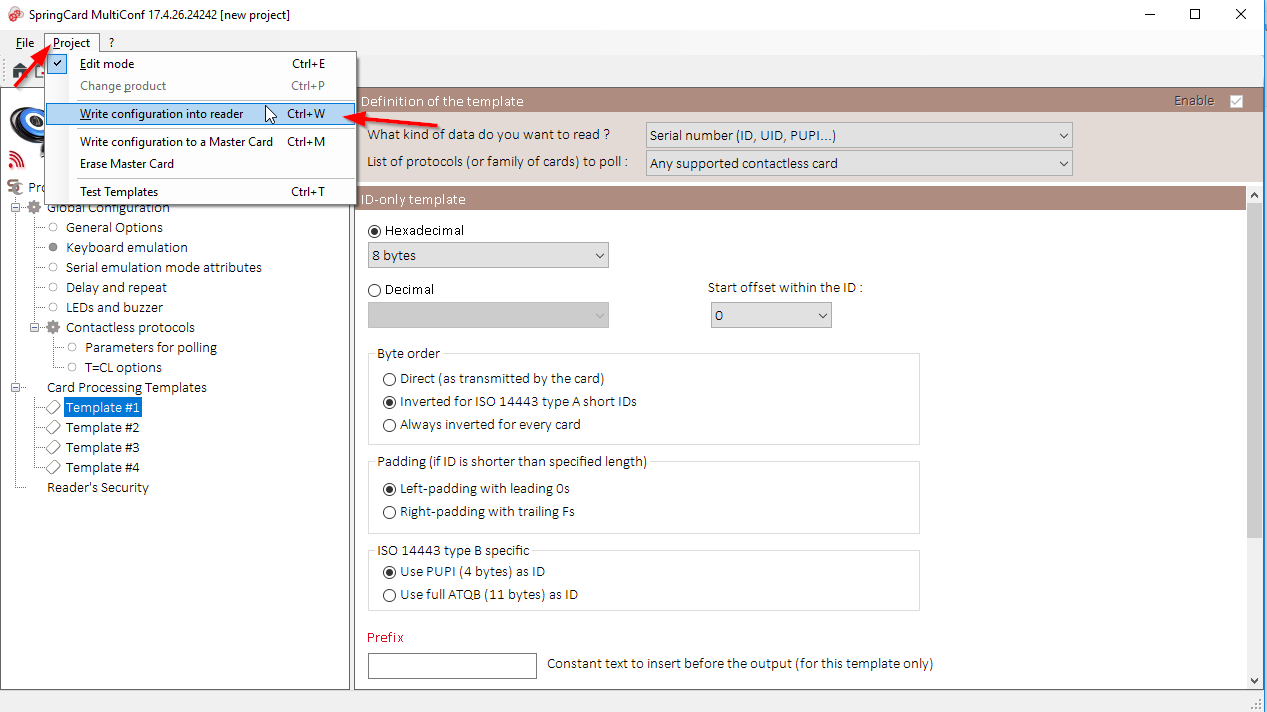 Select your

reader

and click on "Ok"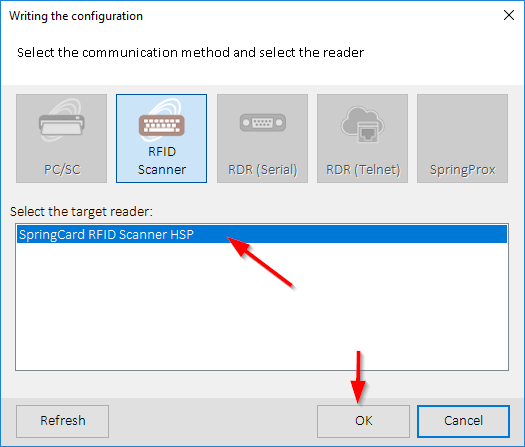 MultiConfig configures the

reader

Your reader  is now configured.
Dont' forget to save your configuration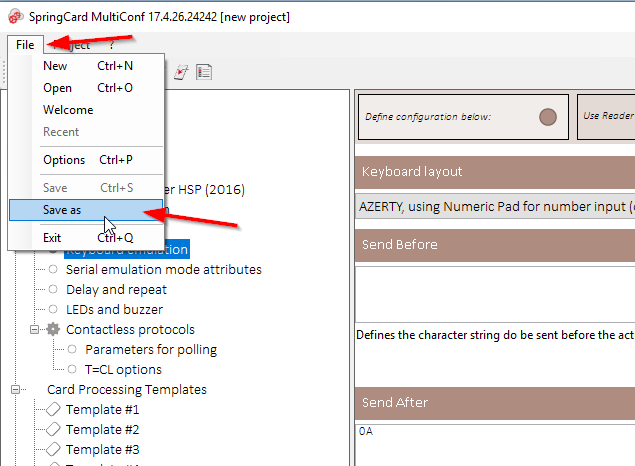 You can also watch those videos